Together we are stronger, that's why companies and educational institutions join Perron038. To produce the future together. We are building the innovation center for the manufacturing industry in our region. We do this all together: technicians, students, researchers and entrepreneurs.
We connect high-tech companies, educational institutions and research companies to each other. This facilitates innovative projects focused on research and development. Machine builders and technical product developers come together at Perron038. Talent development is key.
We are located directly at the train station of Zwolle, in a beautiful old industrial hall. The hall has been converted into a hypermodern environment where talent can grow, develop and innovate by sharing knowledge and inspiring each other. To (continue to) choose work in technology, to make machines and products smarter and very importantly more sustainable. By learning to innovate faster and better.
Technicians and students work together on joint projects but also on their own innovative projects: demonstrators, prototypes and modules of high-tech machines. They make use of robotics, IT technology, mechatronics, sensors, additive manufacturing and vision technology. Develop, test and improve. At Perron 038 we continue to innovate, all for the future.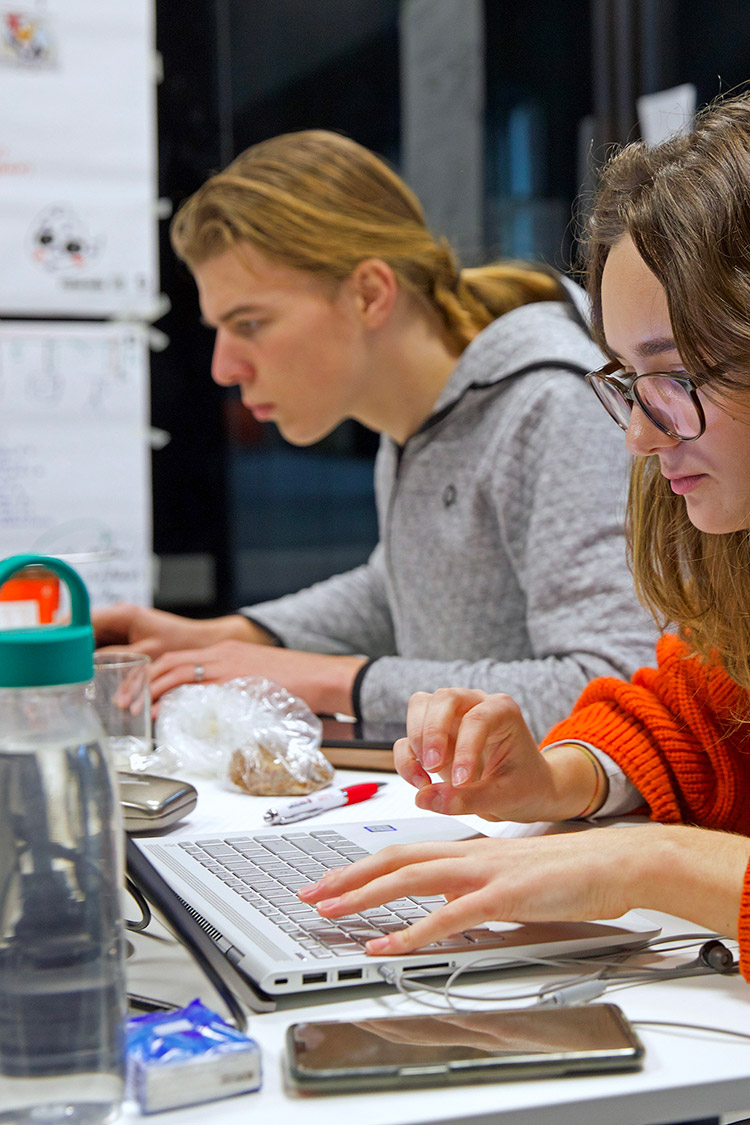 What will be the next step in your career?
Perron038 helps you and gets you in touch with companies in the smart manufacturing industry!
Perron038 offers an independent talent development program. We think along with both students and professionals about which company and which career path suits the students' wishes and ambitions. In collaboration with our partners we offer interesting workshops and masterclasses, in order to develop yourself even more! Furthermore, you might get to know your (future) colleagues.
Are you a technical student, professional or job-seeker? Perron038 helps you to take the next step.
Email us your question or motivation talent@perron038.nl
As a graduation project at Tolsma-Grisnich, Pieter Bos developed a measuring unit that accurately measures the temperature of potatoes, carrots or onions during storage to 0.05 degrees. Via Perron038's internship office, he ended up at the company in Emmeloord. A match with a successful project, which he was able to continue with after his internship …
From internship to job: Pieter gives 4 tips to students Read More »
At Perron038 we work on various innovation themes. Together we produce the future! We collaborate, research and experiment in order to innovate, learn and inspire.
The collaboration doesn't only provide an interesting knowledge base for the partners but also applied and current knowledge for students and other SMEs.
We are currently developing a physical factory of the future in Zwolle. This project is receiving a contribution from the European Union's European Regional Development Fund.
Explore how we produce the future
On a regular basis, we organize inspiring talks and workshops about the future of technology. Are you interested in attending an event or would you like to organize an event yourself in the technology field? We've got amazing spaces for any event at Perron038. Whether bringing inspiration to your next meeting, or boosting everyone's productivity level, Perron038 is the center of innovation in the technology field. There's no better place than Perron038 to organize your tech event.
By working together, Innovative manufacturing companies, private equity firms and various educational institutions make Perron038 possible.