Additive Manufacturing creates objects based on 3D model data. These objects are built up layer by layer, unlike other conventional methods. The approach used within Additive Manufacturing offers us revolutionary opportunities for our industry.
Within this project, Windesheim and Perron038 have set up the Additive
Manufacturing Hub together, where the 3D metal printer is our main focus.
DEVELOPING KNOWLEDGE
AMBITION, which refers to Additive Manufacturing Business Impact and Technology Innovation, offers students and companies a breeding ground for innovative and creative applications within the 3D printing technology. We collect state-of-the-art knowledge about Industry 4.0 and gain practical knowledge by exploring, researching and testing 3D printing technology.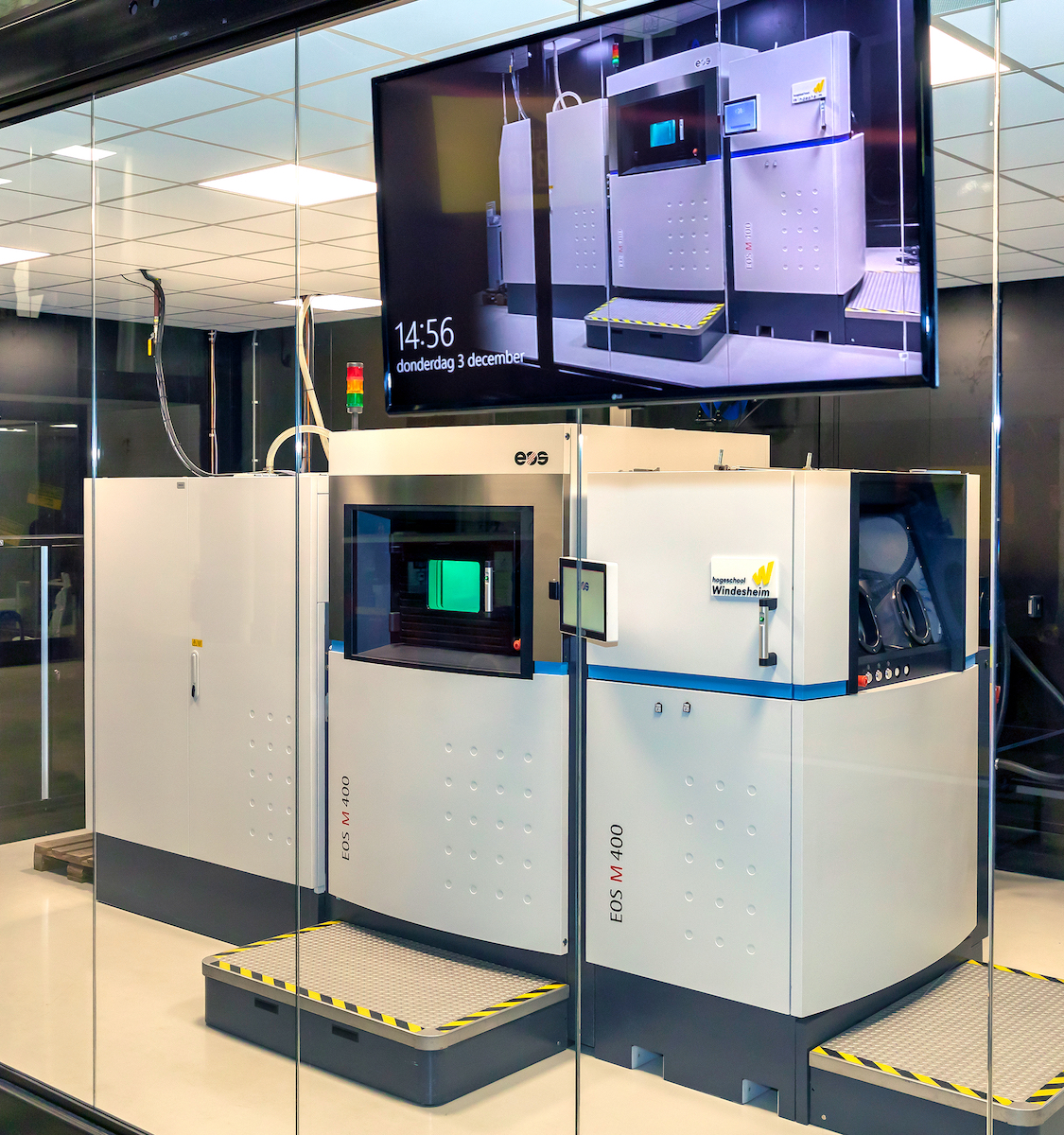 1
Setting up the AMBITION-Zwolle Hub
Placing and installing Windesheim's advanced 3D printer at Perron038. This
includes technical preparation and making sure spaces and facilities are available.
2
3D printing experiments
Exploring the technical possibilities of 3D printing of metal objects, components and semi-finished products.
3
Design for Additive Manufacturing
Together with students, researchers will explore the possibilities of 3D metal printing for various product designs. They investigate whether and how products can be printed in 3D. During the process they will test and innovate the design process itself.
4
Demonstrator development
Researchers work together with students on developing specific 3D printing options for various companies. This includes quality control and testing of the options developed. They do this in the field of software (design, topology, optimization, process simulation, control) and work together with ANSYS and Siemens NX.
WHAT WE AIM TO ACHIEVE AS A RESULT
DEMONSTRATORS

As part of the AMBITION-Zwolle project, nine use cases from various industrial applications will be implemented at partner companies of Windesheim and Perron038. These demonstrators will be manufactured with the 3D metal printer. This will result in a technology roadmap for 3D-prepared Product Design.

REGIONAL KNOWLEDGE FOUNDATION

Knowledge and results of this project will be shared through publications, workshops and events. These activities will create a regional knowledge foundation in the field of Additive Manufacturing.

COOPERATION

The project, initiated by Windesheim and Perron038, focuses primarily on the manufacturing industry in the Zwolle area. Thanks to Faunhofer Project Center who joined Perron038 as a technology partner, there are connections with the Additive Manufacturing infrastructure at the University of Twente and the region of Twente. In this way, connected industry, one of the challenges while transitioning to Industry 4.0, is actually realized.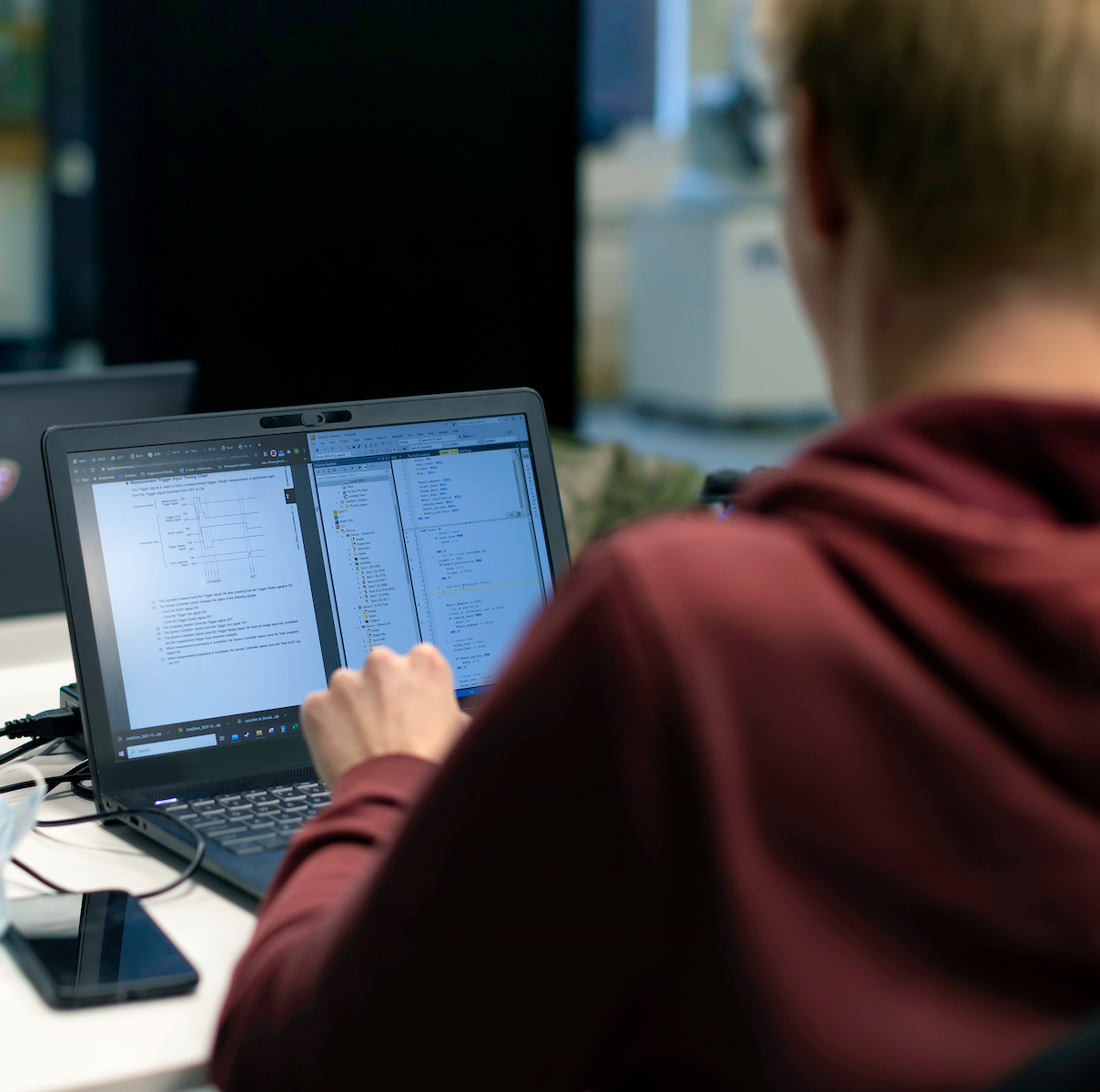 TRANSITION TO INDUSTRY4.0
The transition to Industry 4.0 is inevitable; the manufacturing industry has to be prepared for technological innovation within their production processes in order to continue to be an attractive market player in the future. Advanced Manufacturing entails all possible technological innovations that conclude in the Factory of the Future. In order to gain experience within this field and to look into opportunities and investments, it is highly desirable for industrial companies to be able to acquire specific knowledge by looking at possibilities for their own situation. Not only by collecting knowledge and insights within this field but especially by experiencing the impact of technical innovations within the entire process; from product design to production to after sales and servicing.
WITH THE AMBITION-ZWOLLE PROJECT, BOTH WINDESHEIM AND PERRON038 DEVELOP AND RESEARCH IN ORDER TO GAIN KNOWLEDGE AND EXPERIENCE FOR THE (SME) MANUFACTURING INDUSTRY. THE ADDITIVE MANUFACTURING HUB OFFERS COMPANIES THE OPPORTUNITY TO DEVELOP PRODUCT-SPECIFIC KNOWLEDGE.