Robotisation: automating physical work performed by humans. Robots, cobots and AMRs (automated mobile robots) can be found in more and more factories. In the factory at Perron038, you will find two integrated robot cells that allow you to explore which of your process steps a robot can perform. For example, in the field of assembly or logistics.
What is unique about this setup is its flexible set-up: the robots can handle any type of product, as long as it physically fits in the cell. With manual workstations next to the robots, both automated and manual operations can be combined.
Machines and tools in our Robotics Lab
Two ABB industrial robots
Equipped with automatic tool change functionality: this means that the robot can change tools itself, depending on programming. For example, first do an operation with tool A, then with B.
The cells are equipped with a circulation system with Bosch TS-2 carriers, a common transport system in industry. This circulation system allows products to move through the cell several times. This allows you to build a test setup with a long production process consisting of several steps.
The setup is equipped with a Beckhoff PLC to control both the robot cells and the circulation system.
The input and output locations are manual workstations with stop locations, including screens where you can show manual work instructions.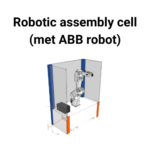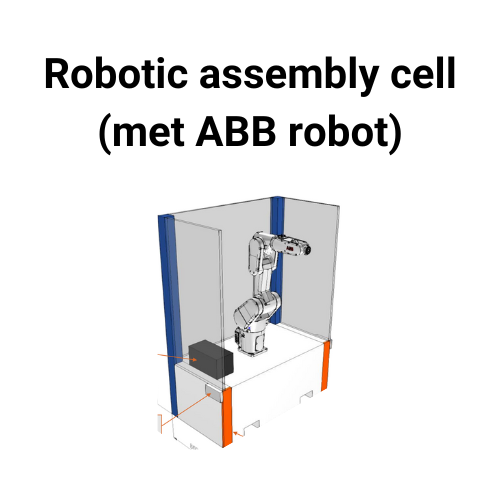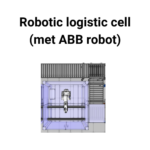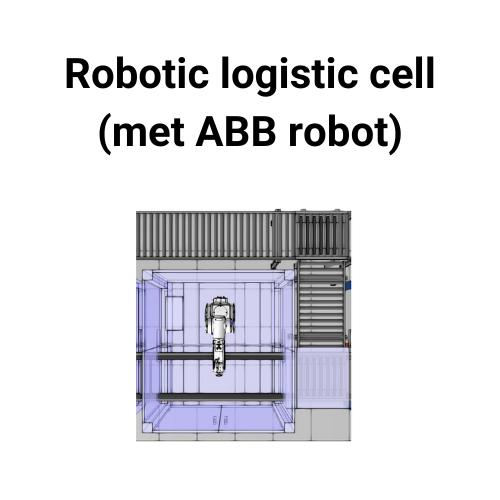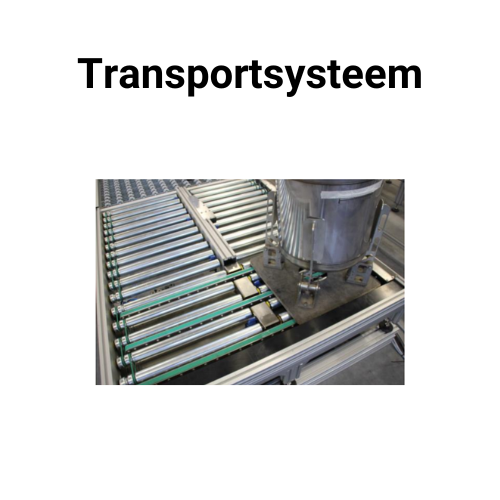 Tools
The two robotic cells are identical, but the tools on or attached to the robot may differ. Various vacuum grippers, mechanical grippers and quick change systems are available in the lab. Tools unique to your process can be developed, for example with the 3D printers (plastic and metal) available.
---
Getting started at Perron038? Examples
Conducting a feasibility study into robotising an existing assembly process. At your production site by hand, in the factory at Perron038 with the robot. This starts with mapping the existing process. We then look at each step to see if a robot can do it. Process steps where a robot cannot do it are performed at the manual workstations at the beginning or end of the robot cell. Process steps that can be performed by a robot are built into the robot cell. The big advantage: you test in our factory, so the production process does not have to be stopped at your location.
Designing a new process and in the process investigating how robots can be used in a smart way. In the factory at Perron038, we not only have the physical robot: we also help you take the right steps. Follow the Integral Robotisation training, for example, or talk to one of our specialists.
---
Lots of information and lots of opportunities! Would you like to work with one of the machines at Perron038? We would love to think along with you. Fill in the contact form below and we will contact you as soon as possible.
Enquiry form Factory of the Future