For two years, within the PRISMA project, six partners of Perron038 have been prototyping, researching and innovating vision technology for Smart manufacturing applications. We are halfway through the project and are happy to give you an update on all the developments!
---
USE CASE IMS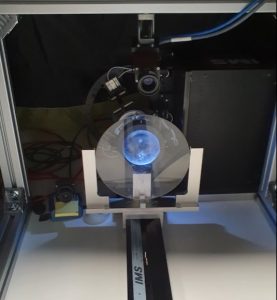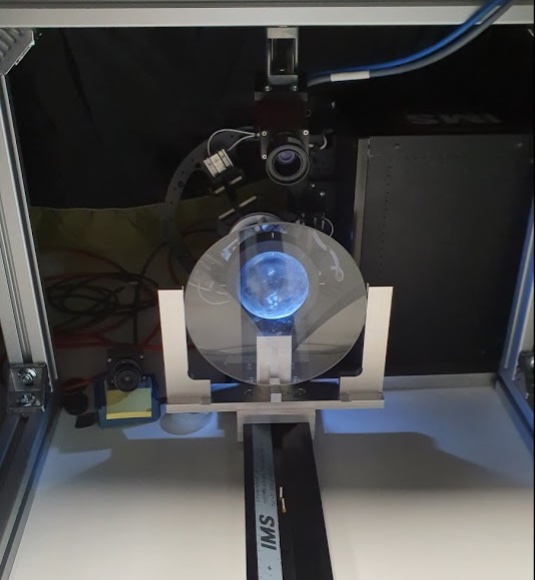 Students have recently conducted an exploratory study on the possibilities for IMS in regards to Vision technology. R&D project leader Wouter Spoorendonk explains: "it is great fun to work together with students within this project. They are motivated students and they even come up with the latest insights within our field. They have positively surprised us! Knowledge is available, we just need the right experts to extract it. A collaboration such as this, within our project, helps. We will go further into detail about this subject in the near future. One of the biggest challenges at IMS is that we are reaching the limit of what image sensors are able to detect. A pixel on an image sensor (CMOS) is 5 micrometers. We aim to reach a measurement accuracy up to 100 nanometers."
---
Use cases AWL-Techniek
Within the PRISMA project, AWL-techniek is conducting two case studies. One case study is about measuring the quality of a welded part. Over the past six months, student Shekib Hamidi has been looking at the use of laser scanning. His highly qualitative research will be continued in the coming period. A new student will investigate how this technique can be successfully applied within machines of AWL-techniek.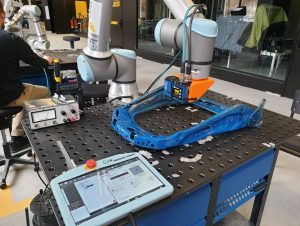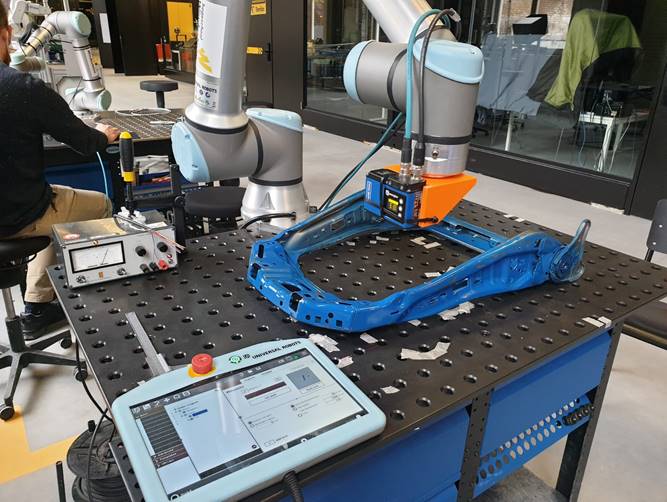 The other case study is an application of Vision developed for sorting boxes.
Development Engineer Johan van Voskuilen explains: "Over the past six months, a student has been working on the recognition of boxes in images from a camera
using artificial intelligence (AI). This quickly turned out to be so successful that we will investigate this further in the coming six months. A second student has been working on picking orders up and putting them down with the use of a cobot. A demonstrator for this has been developed in order to make testing and data collection more effective. The biggest challenge within these cases is risk
management. Due to the fact we do research on things that have not yet been fully thought out, there are possibilities things can go wrong."
---
Use cases Tembo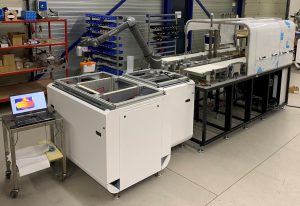 Within the PRISMA project, Tembo researches the use of Vision technology in order to detect any leakage. Recently, research has been conducted into advanced algorithms for the software side of this solution. Lead Data Engineer Kenny Ramaker explains: "We have already learned a lot about applying image inspection algorithms in this project. Thanks to the first literature studies conducted by the students, we have mapped out the basic steps for processing images and have a better understanding of what we are developing. One of our major challenges is to summarize the information received about algorithm development and make it accessible to all partners involved. There are various methods available, this is why you cannot simply capture results in a general overview. Our idea is to develop a kind of menu about the methodologies most used, as a trigger for companies to discover specific solutions that are applicable to their business."
---
PRISMA krijgt een bijdrage uit het Europees Fonds voor Regionale Ontwikkeling van de Europese Unie.