The future is in our hands, let's produce it together. That's why at Perron038 we work together with Spot. Spot is the robotic dog from Boston Dynamic. Spot's mechanical legs are able to walk on uneven terrain, climb stairs and even do somersaults! But there is more. Spot is going to be playing a revolutionary role in the industry. At Perron038 we show you how Spot will make this happen!
We are proud to announce that Spot will be among the first in the Netherlands to explore our area. Students and engineers, working for our partners, will start developing applications for the industry. We will guide you through this process. What would you like Spot to do for you? Let us know and stay updated through our socials and website!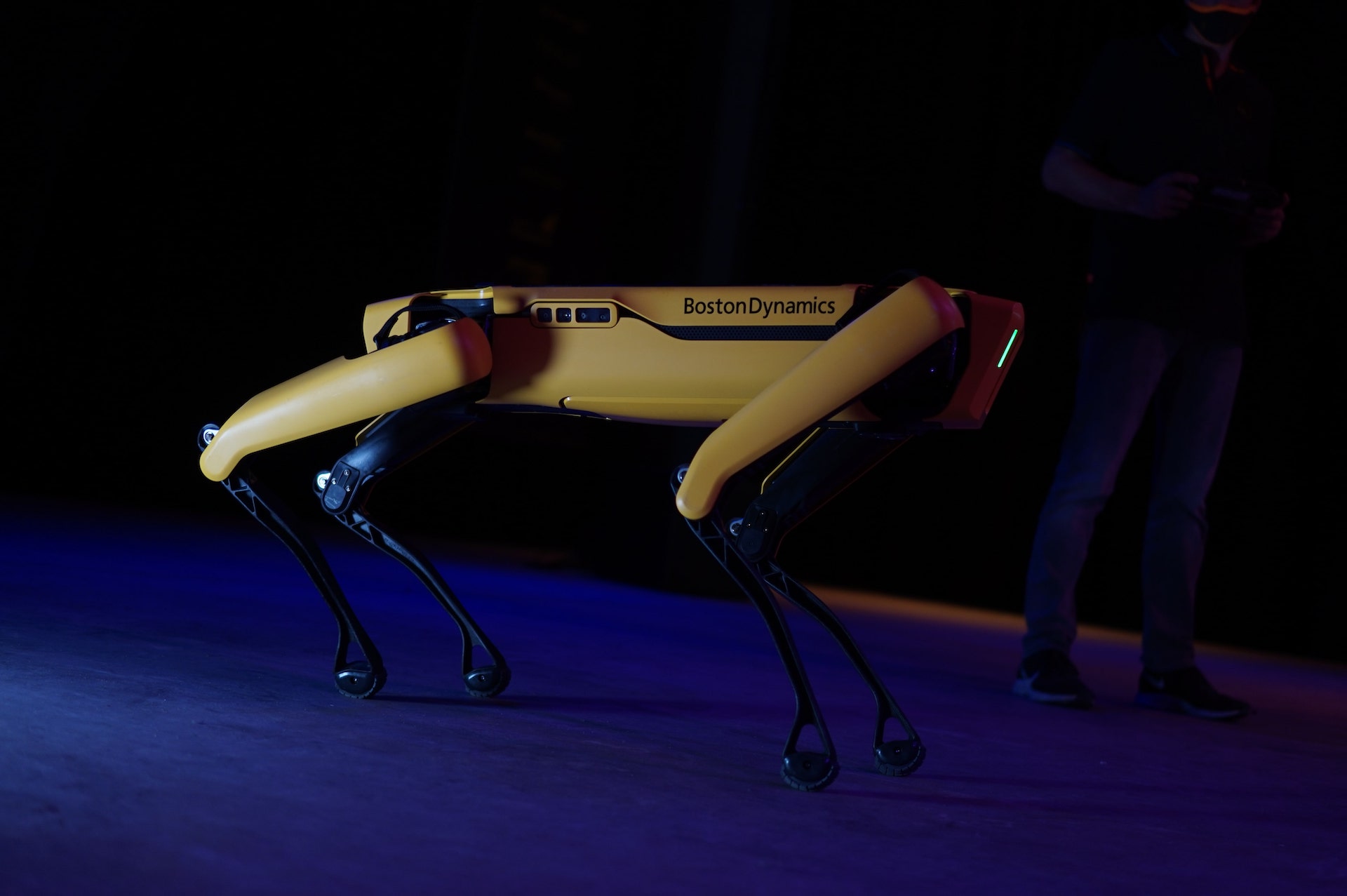 ABOUT SPOT
Spot is made to detect, inspect, maneuver over obstacles and inspect as much data as possible. Spot doesn't know limits!
The result? Spot will perform tasks in an industrial environment, keeping safety and efficiency in mind.
We will show you everything Spot has to offer.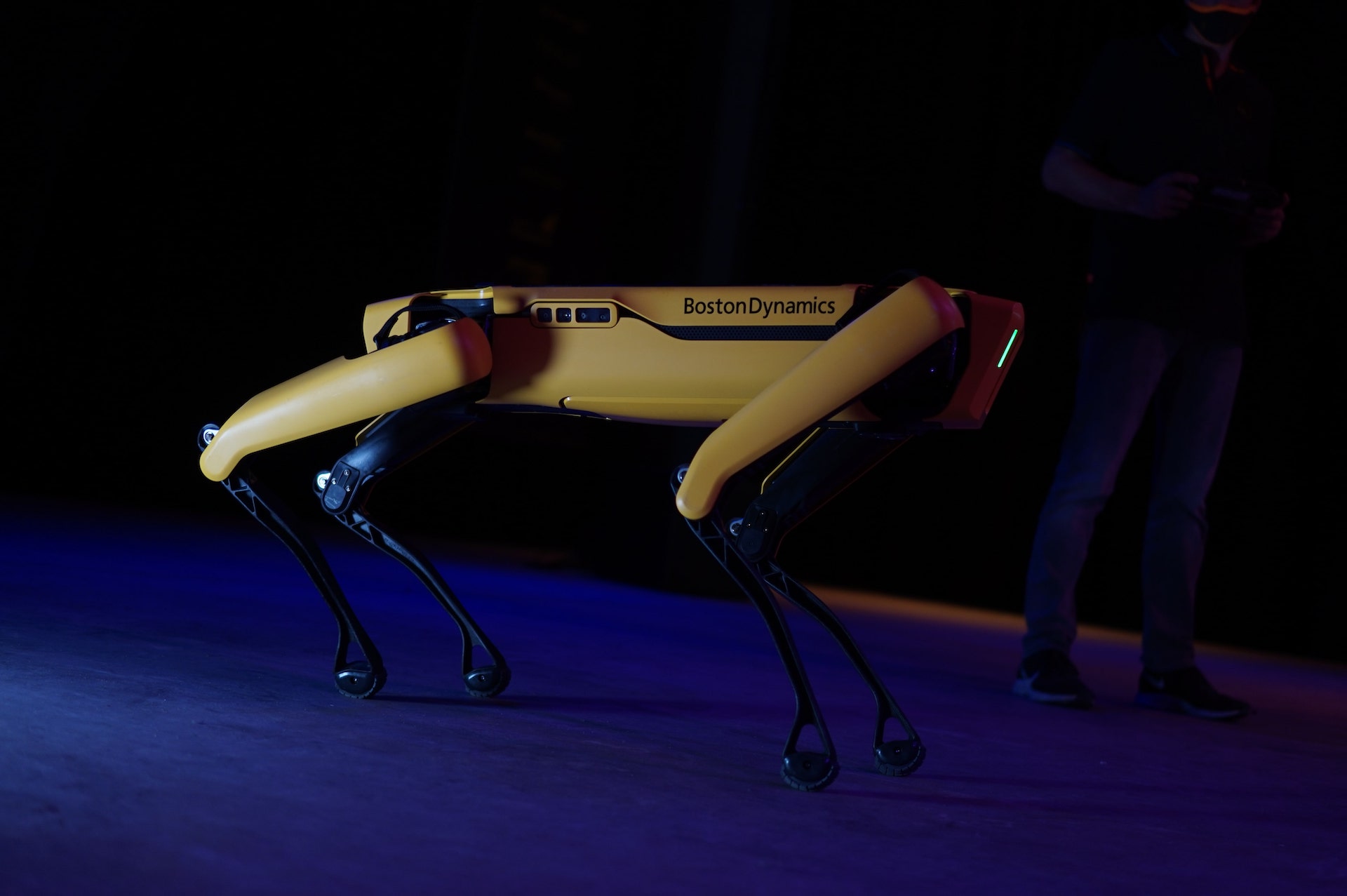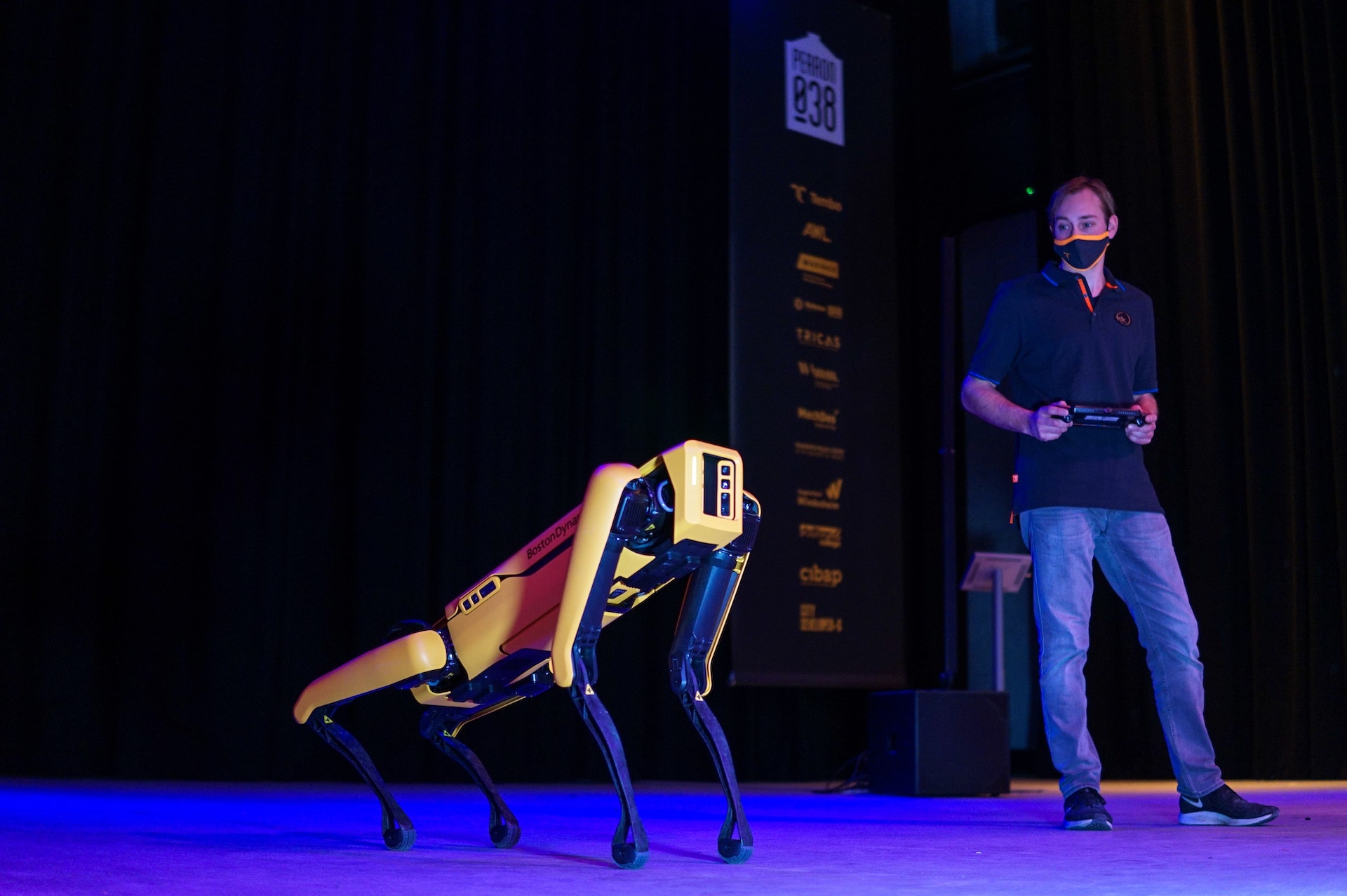 SPECIFICATIONS
length: 1100 mm - 3 ft 7 in
width: 500 mm - 1 ft 8 in
height (standing): 610 mm - 2 ft
height (sitting): 191 mm - 7.5 in
weight: 32.5 kg - 72 lb
battery capacity: 605 Wh (1.5 hours)
charging time: 120 minutes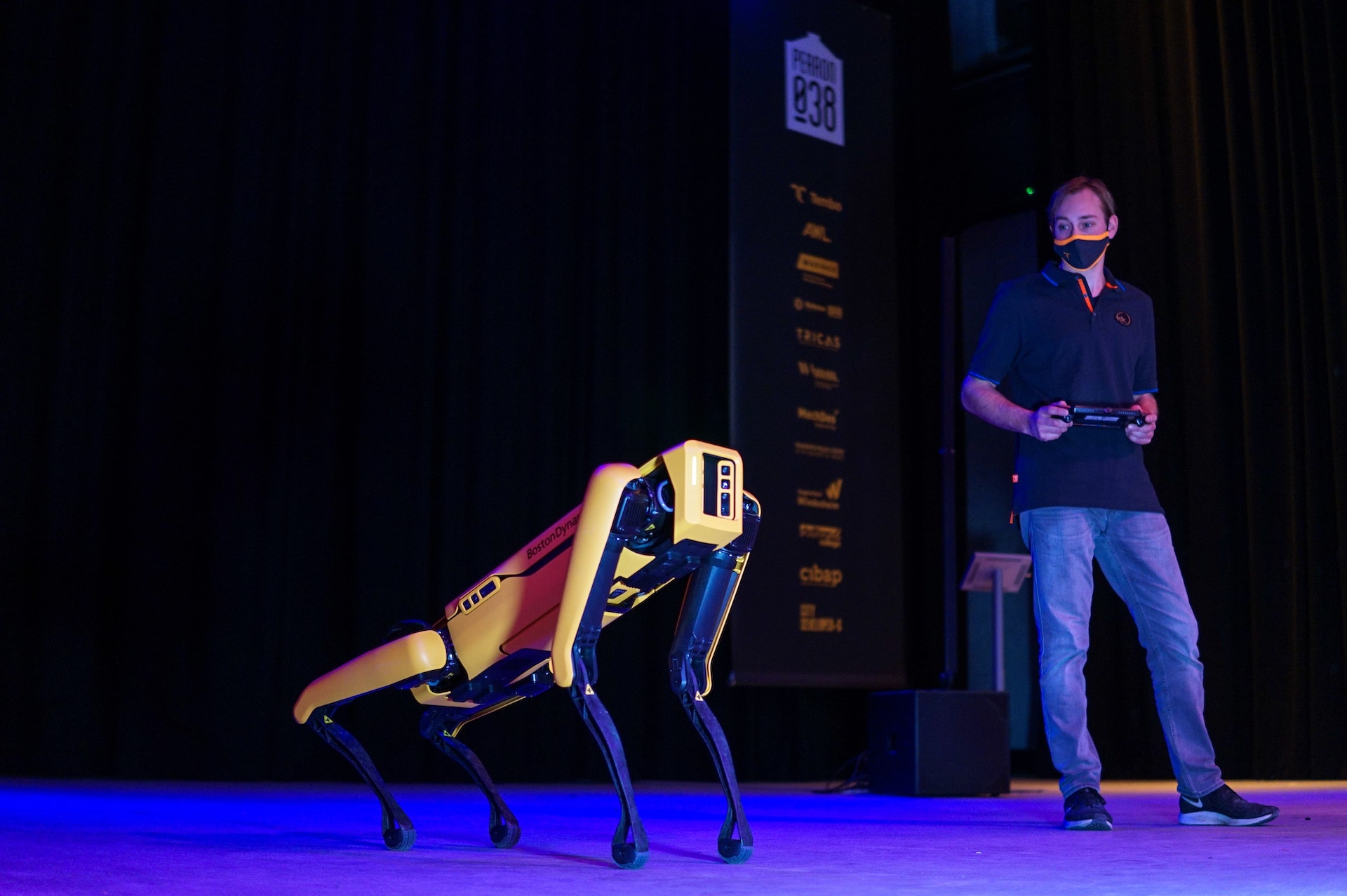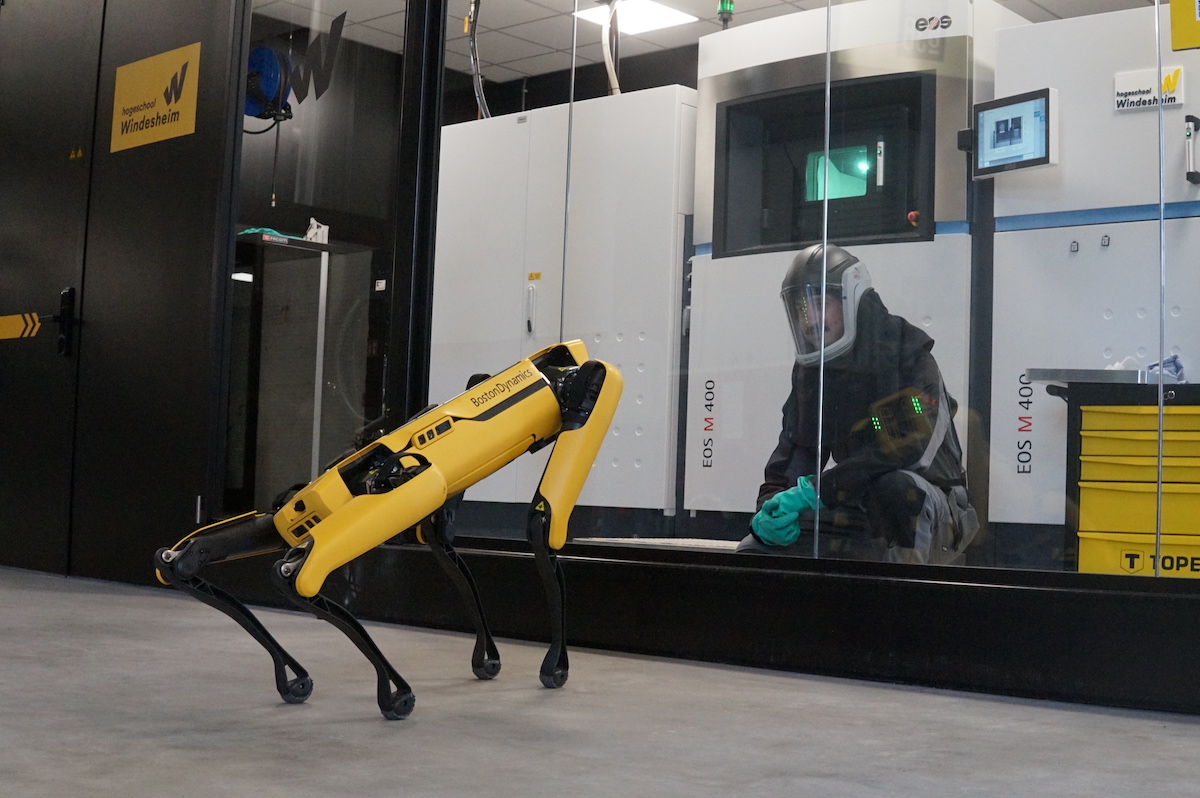 WHERE DOES SPOT WORK?
construction sites
oil and gas facilities
electrified or high voltage areas
mines
and of course in the manufacturing industry and research centers, such as Perron038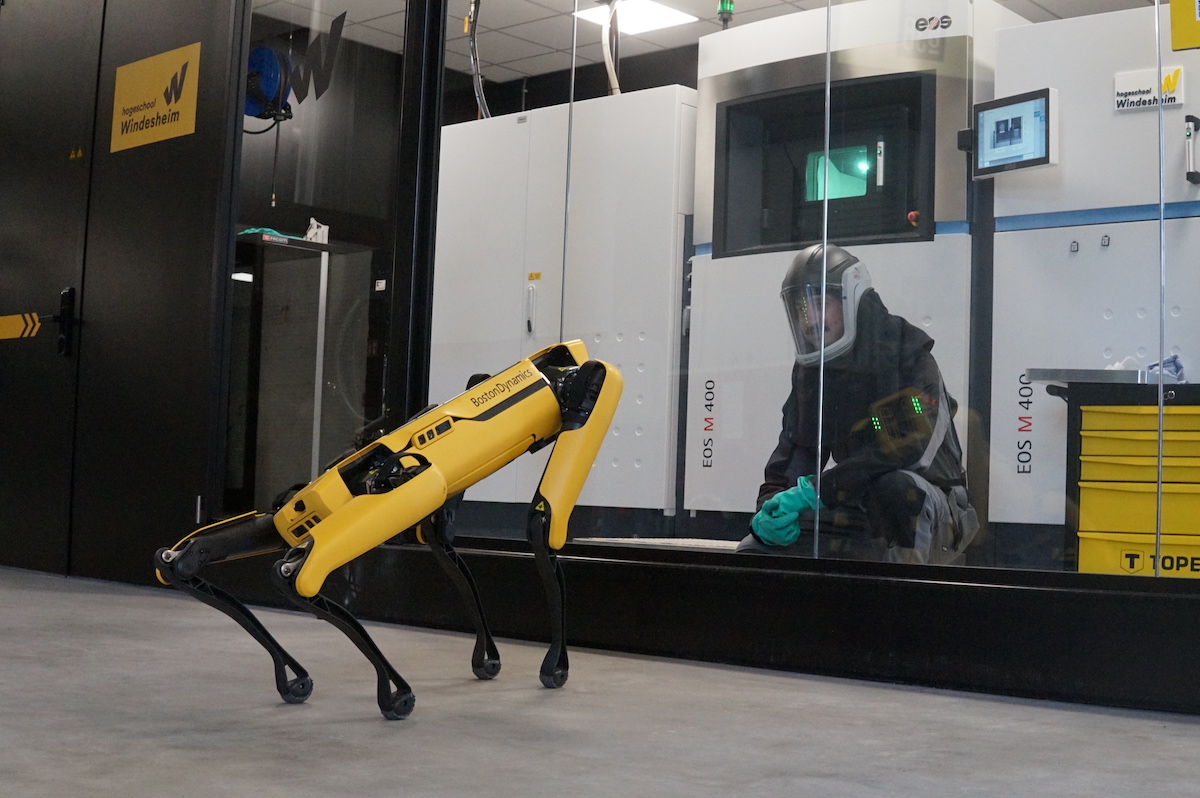 "In this industry people often think of robots as large, mechanical devices. Spot's concept is totally different. We want inspired, technical talent and employees who believe robotics are the future. Not just for the robotics community, but for society at large."
For this reason, Tembo, the worldwide technology group from Kampen (a village close to Zwolle), brought Spot our way.